FANATEC® Direct-Drive technology comes to the CSL Series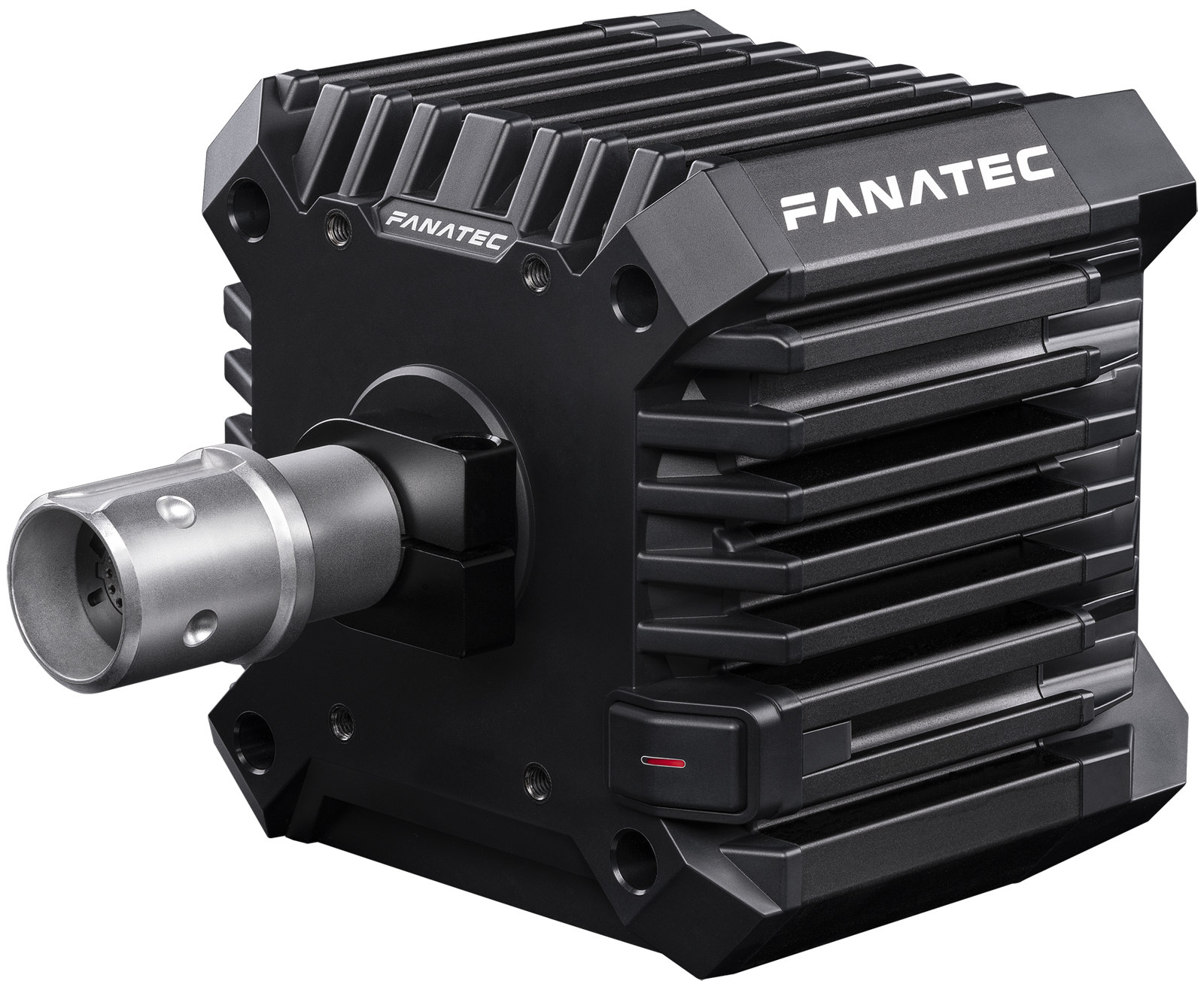 CSL DD. A giant leap forward.
From subtle sidewall flex to powerful self-aligning torque, you'll feel everything with a heightened sense of realism. Exceptionally crisp and dynamic force feedback sensations await.
Direct-Drive superiority.
When the steering wheel is directly mounted to the motor shaft, there's no belt or gear drive to dilute the force feedback effects. The clear choice of all professional drivers and enthusiast sim racers is now available to a broader audience.
The 100% custom motor was developed in Germany specifically for sim racing. It delivers sensational performance thanks to patented FluxBarrier™ technology, communicating the nuances of force feedback detail to your hands with remarkable clarity.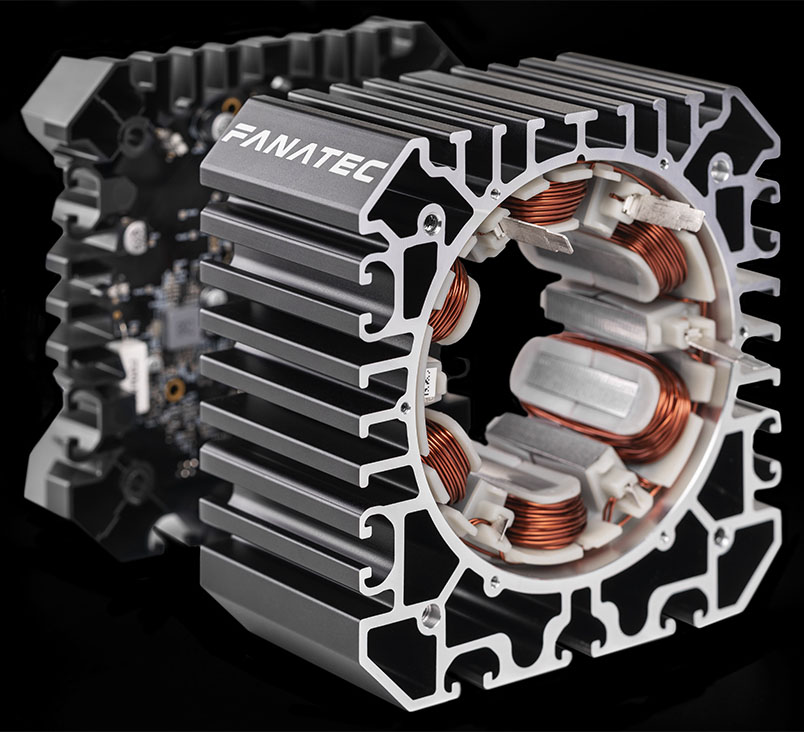 The efficiency of the CSL DD motor technology means dynamic force-feedback performance is contained in a small footprint. This is also the first industrial motor to feature a carbon fibre composite motor shaft, which increases responsiveness and acceleration significantly due to low rotational masses.
Standard peak torque is 5 Nm, with the Boost Kit 180 (optional) unlocking the full 8 Nm. This high level of torque can be sustained without the need for active cooling, with the extruded and CNC-machined aluminium casing acting as the structural chassis as well as the heatsink.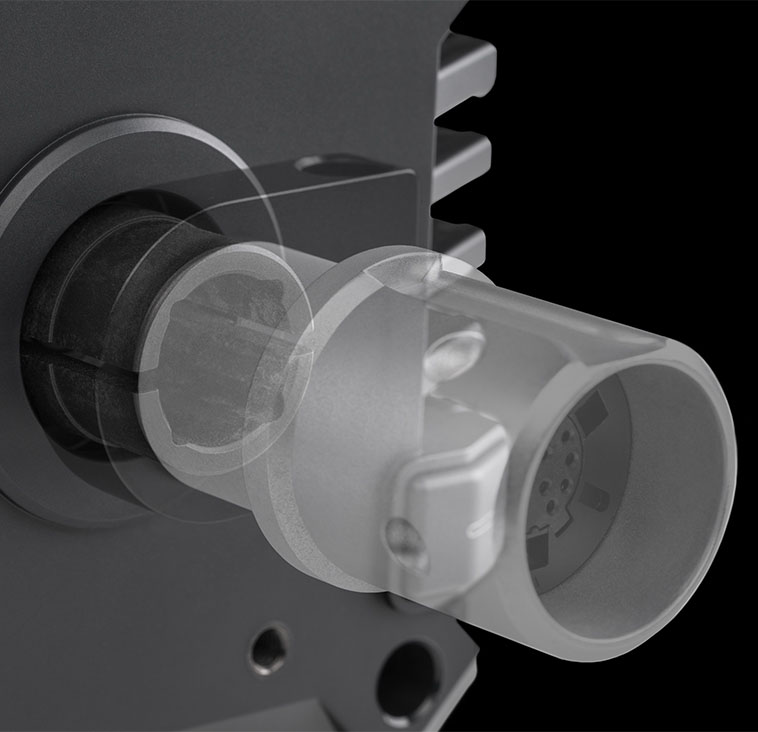 The CSL DD uses an automotive-grade, all-aluminium quick release. This component is user-exchangeable, ready for the transition to the all-new QR2 system (coming soon).
Automotive-grade quick release system
The all-aluminium construction and anodised surface ensures strength and durability, providing a robust connection to Fanatec Steering Wheels.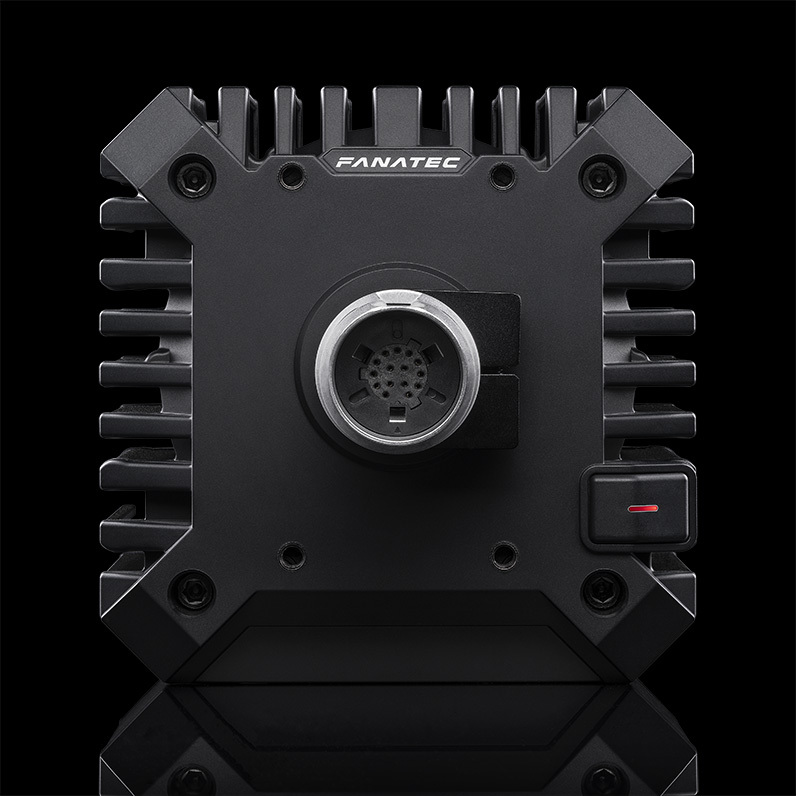 Connected internally to the wheel base via USB-C, the quick release can be upgraded easily to the next-generation QR2 system (coming soon). Existing Fanatec wheels with an exchangeable Quick Release can also be upgraded to QR2.
Temporary mounting possible with optional table clamp (not included).
Full Fanatec® Ecosystem Compatibility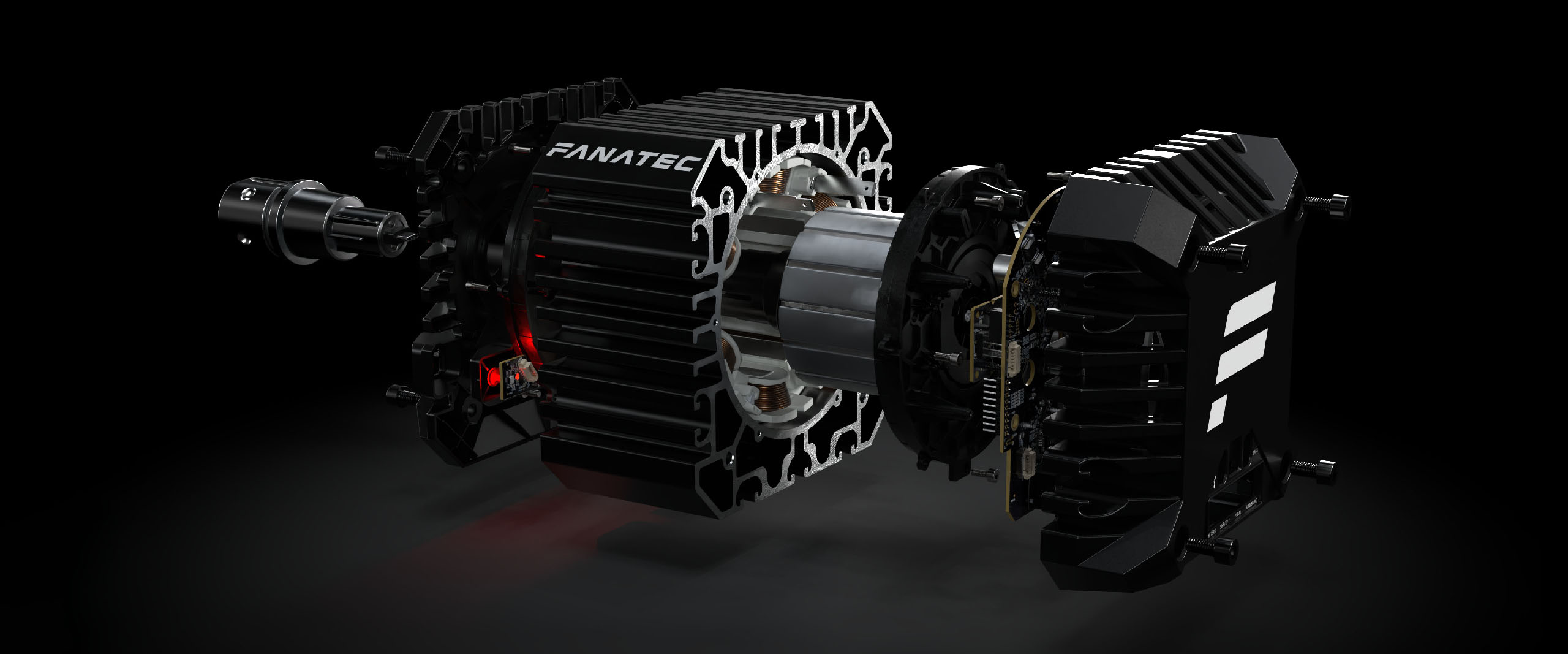 Direct-Drive system delivers instant, detailed force feedback
Linear, consistent performance (5 Nm peak torque with standard power supply)
Patented, exclusive FluxBarrier™ technology optimises motor efficiency and smoothness
Full Fanatec SDK support ensures game compatibility out of the box for all major racing games
Standard Tuning Menu allows beginners to get started quickly without having to worry about settings
Advanced Tuning Menu allows enthusiasts to fine-tune the force feedback characteristics to suit their driving preferences
High-resolution (contactless) Hall-position-sensor, same as Podium Series
Steering axis made from carbon fibre-enhanced composite
Fanless – wheel base housing is made from aluminium (passive heat sink, core structural component) with composite end caps
Wireless-QR technology (slip ring system, life-tested 24/7 for thousands of hours) means no mechanical rotation limiter, provides cable-free delivery of power and data to steering wheels
Automotive-grade quick release, exchangeable
T-nut rail system on sides and bottom for easily adjustable hard-mounting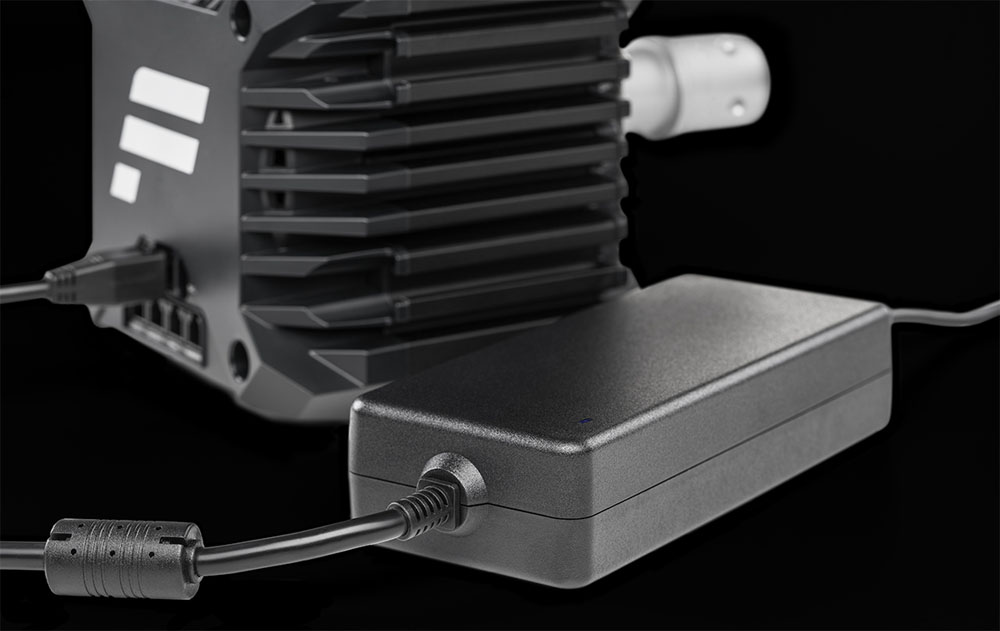 Optional Boost Kit 180 unlocks maximum strength (8 Nm peak torque)
Temporary mounting possible with optional table clamp (not included)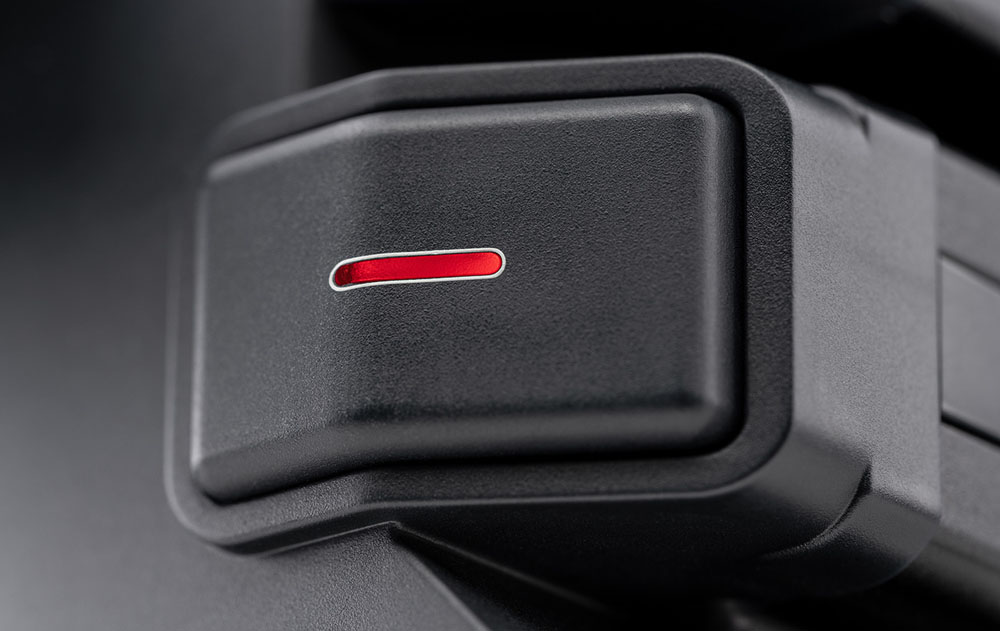 Optional warranty extension available



* Price of the wheel base in € incl. VAT, in $ excl. VAT (Steering wheel is not included)
ABOUT US
Fanatec is the leading brand for dedicated sim racing hardware, including force feedback steering wheels, pedals, and complete cockpits for PlayStation, Xbox, and PC-based racing simulators.